Mimesis
Solo exhibition at Pavillon du Jardin des Plantes, Rouen
12/03/2022-1/05/2022


Amagoi No Taki indigo installation




Approche
Solo exhibition with Flatland gallery
12/11/2021- 14/11/2021


With pride I can announce that for A PPR OC HE, Paris, the curated art salon during Paris Photo, my work has been selected by Raphaëlle Stopin, former curator in charge of the photographic section for the Hyères International Festival of Fashion and Photography and at present art director for the Centre photographique – Pôle Image Haute-Normandie.
Located in the Le Molière, a private mansion at the 40 rue de Richelieu, Paris, the salon A PPR OC HE is devoted to experimentation of the photographic medium and consists exclusively of solo shows. My work will be on show with Flatland Gallery
This year's edition of A PPR OC HE will be curated by guest curators: Tatyana Franck, Director of the Musée de l'Elysée in Lausanne; Etienne Hatt and deputy editor-in-chief of Artpress magazine; Aurélia Marcadier, PhotoSaintGermain festival; Caroline Stein, in charge of patronage and curator of the Corporate Collection of Banque Neuflize OBC; curator Raphaëlle Stopin, art director for the Centre photographique – Pôle Image Haute-Normandie and Emilia Genuardi, Founder and director of A PPR OC HE.
A PPR OC HE – Maison Molière, 40 rue de Richelieu, Paris, from 12—14 Nov 2021


KIM
Solo exhibition at Flatland gallery
18/9/2021- 30/10/2021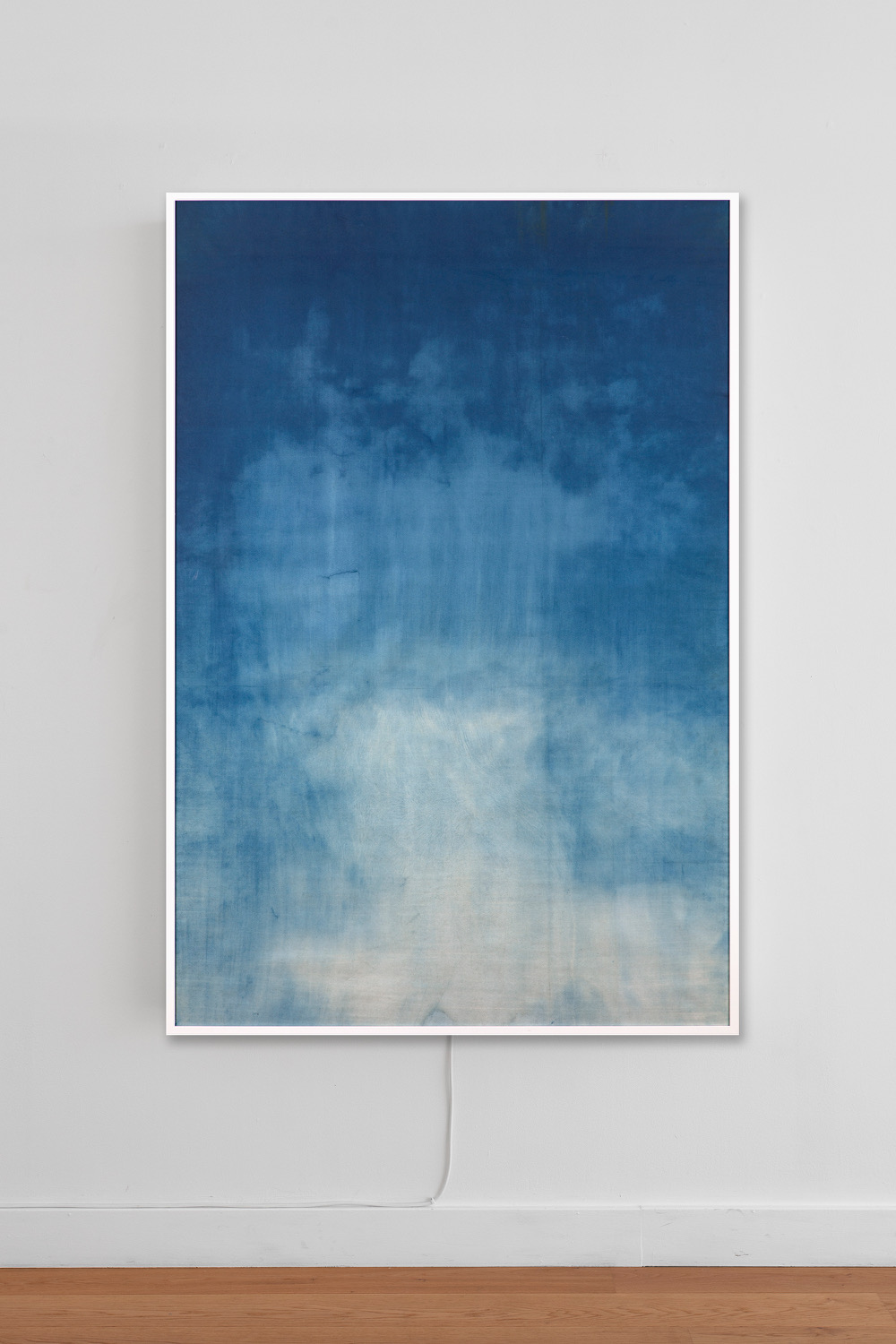 "KIM"
FLATLAND is pleased to invite you for the show 'KIM', the first solo exhibition by the artist Kim Boske (Netherlands, 1978). On this occasion Boske wants to challenge the way we look at the horizon – which is also called 'Kim' in Dutch, by shifting the focal point from singular to multiple.

Surrounded by her works and accompanied by a soundscape, the pace doesn't follow the usual rush we all know so well. Guided by the fascination over the passing of time and how this affects the natural element, Boske crafts poetic collections of instants, where the attention shifts on the process rather than the final outcome, on the becoming rather than the being. The philosopher Deleuze and the theory introduced in his 'Rhizome' serve here as the ideological ground on which the foundation of Boske's practice is based. Rather than sequencing history into a straight narration of facts, the Rhizome presents it as a map of attractions, a living mnemonic system which resists chronology and ramifies like a root structure.

For the exhibition, Kim worked with electronic music producer and sound designer NAKANO BLU. The idea behind the collaboration was to create an atmosphere that immerses the viewer into a synaesthetic experience made of sound and visual fragments. By translating Boske's technique of visual assemblage into a sonic composition, NAKANO BLU combined the recordings collected by Kim during her production process.

Unseen Photo Fair Amsterdam
Westergasfabriek with Flatland gallery
17/9/2021- 19/9/2021



Art Rotterdam
30/6/2021- 4/7/2021
Represented by Flatland gallery



Transcendence – outside time
Kim Boske & Valérie Belin at FLATLAND
07/11/20- 19/01/2021


Transcendence – outside time is the title of the new exhibition at FLATLAND; a duo-exhibition with Valérie Belin (1964, France) and Kim Boske (1978, The Netherlands). The meticulously crafted images of both artists are united by the subject of exploring transcendence. Belin and Boske each approach photography as a material, rather than a medium, placing subjects out of context and time. They strip away the function of representation and search for realities beyond the signified. Their work can be described as trans-semiotic: they use iconic signifiers to challenge the expectation of the viewer and let us rethink the way we inhabit the world. The known categories that normally equip our gaze obtain new meaning, causing their images to dance with transversal energy.

Valérie Belin is one of the most celebrated French photographers working today. Initially influenced by various minimalist and conceptual tendencies, Valérie Belin became interested in the photographic medium in its own right; this is at once the subject of her work and her way of reflecting and creating. Light, matter and the "body" of things and beings in general, as well as their transformations and representations, constitute the terrain of her experiments and the world of her artistic ideas.

Known for her photography-based works on nature, Dutch artist Kim Boske treats nature only as a concept. Through her composed images of different visual time fragments, Kim Boske searches for an autonomous image that represents a state of constant change. In her view time itself is a structure made up of smaller, differentiated structures, just as reality is an unlimited field of differentials, which moves disorderly alongside each other. Positioned vertically, Kim Boske's new photobased work Akui Gawa demonstrates several vanishing points in the river to differentiate scenes and to suggest heavy streams of water, disappearing amidst whitish irregular areas, only to reappear as effervescent currents.

For this show the gallery has chosen to present very large format prints of both Valérie Belin and Kim Boske. For example the works from Belin's China Girls are 173 x 130 cm and the Akui Gawa by Kim Boske measures 282 cm height and 94 cm width.
The large sizes enhance the experience of being detached.

As part of the effort to ensure that visitors, artists and staff are safe,
FLATLAND will temporarily receive visitors by appointment only.

Upcoming: Solo exhibition INDIGO, Tokushima Museum of Modern Art
January 2021


postponed

Paris Photo Postponed
12/11/2020- 15/11/2020


Sadly Paris Photo has been forced to cancel the fair scheduled for November 12 to 15, 2020, following the announcement by the French government on September 23, 2020, limiting capacity at major events to 1,000 people, compared to 5,000 previously.

The 24th edition will be postponed to November 11 to 14, 2021, when it will open at the newly constructed Grand Palais Éphémère on the Champ de Mars.

As the leading international fair dedicated to the photographic medium, FLATLAND was invited to show the new works by Jasper de Beijer, Kim Boske and Paolo Ventura.

Photo London Digital
06/10/2020- 20/10/2020



Together with the works of Paolo Ventura and Jasper de Beijer my work was shown with FLATLAND at the digital version of Photo London.


When I grow up I want to become a forester #3, 2019, 100 x 150 cm, C-print mounted in artist frame.

Art Paris
09/09/2020- 13/09/2020


FLATLAND presented works from my series Moving Flowers and Amagoi no Taki at the Art Paris Art Fair together with works from Paolo Ventura, Guy Yanai and Ruud van Empel. You can still see the exhibition in the online viewing room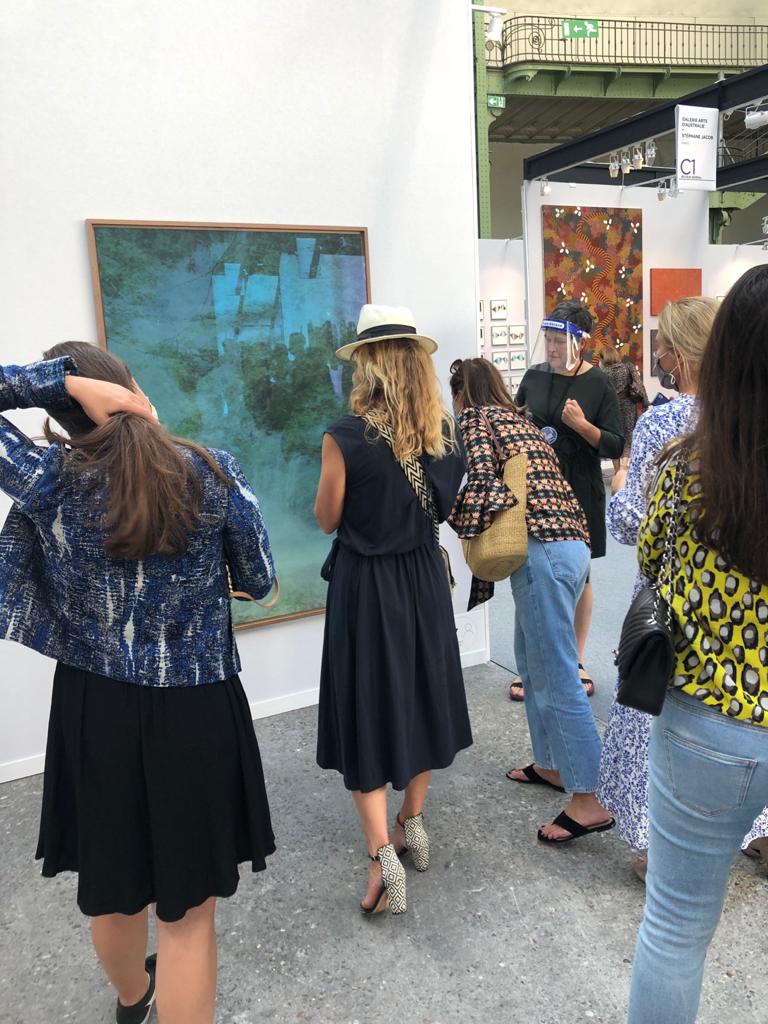 Het Parool, HOU VOL
30 May 2020


My new work Moving Flowers #1 was published on Saturday 30th May on the frontcover of Dutch newspaper Het Parool as part of the HOU VOL ("Keep Faith") series, a tribute of the newspaper to all of those who have to cope with the devastating effects of Covid-19.

In the midst of our global communal quarantine, Boske returned to her studio and archive to create new work that resonates in this current moment. Her new work is a 'collaboration' between 17th century Master Paintings, freshlyfound weeds and meadow flowers, and the circulation of natural indigo fermentation in the shape of a flower.

Upcoming: Solo exhibition at POST Bookshop Tokyo
July 2020


Postponed

Upcoming: Photo Londen
new dates:
07/10/2020- 11/10/2020
Represented by Flatland gallery




Art Paris
28/05/2020- 31/05/2020
Represented by Flatland gallery


Postponed


Art Rotterdam
4/2/2020- 7/2/2020
Represented by Flatland gallery




Unseen Photo Fair Amsterdam
Westergasfabriek with Flatland gallery
Amagoi no taki.
September 2019


photo: Jan van Esch


Kamiyama open studio
Artist in residence, bed and studio program
Augustus 2019




Notre Jardin
Centre Photograpique Rouen
25/05/2019- 28/09/2019


, with Lara Almarcegui, Kim Boske, Nicolas Daubanes, Lucas Foglia, Adrien Missika, Diana Scherer, Guillaume Viaud, Henk Wildschut.


Nothing Really Ends
11/09/2019



Art Brussels
25/04/2019- 28/04/2019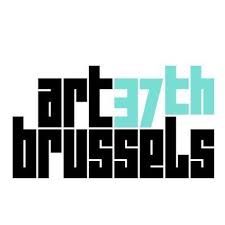 Flatland Booth C01
Flatland is excited to participate again at Art Brussels Art Fair. At the annually held contemporary art fair in the capital of Europe, Flatland's booth comprises of a quartet of artists: Kim Boske, Jasper de Beijer, Stelios Karamanolis and Guy Yanai. While the artists create significantly diverse work, the selection of works shown at Art Brussels collectively touch upon the same associative theme: 1870 – 1930. The works recall the fresh forms and procedures of artistic movements from this period, between abstract and illusionistic dream imagery, but in favour of imagery charged with meaning.

Art Rotterdam
7/02/2019-10/02/2019



Excited to be represented by Flatland Gallery
January 2019


Flatland announces representation of Dutch artist Kim Boske
January 17, 2019

Flatland is pleased to announce Kim Boske (1978, Hilversum) joins the gallery.

Director Fiona van Schendel: 'I have wanted to work with her for many years; I enjoy how her images are built up layer by layer, using a collage technique, of different shots in time; the result is so clever. We look forward to sharing Boske's work with our strong Dutch audience but also with a wider international clientele."

Newsletter November 2018

Amagoi No Taki
July/ August 2018



Artist in Residence open studio program KAIR, Kamiyama, Japan. Photographic prints on washi paper, dyed in natural indigo

AMC Brummelkamp galerie
22/03/2018- 15/05/2018



After earlier collaborations with the Amsterdam Medical Centre, I currently have a new solo exhibition in the AMC Brummelkamp Gallery. On show is a mixture of older and recent work. I'm proud to mention that the AMC added one more work of mine to their highly esteemed collection.

Kim Boske
Heden
09/09/2017- 28/10/2017




Let it Blossom
Rento Brattinga galerie
25/06/2016- 30/07/2016




Hunting with a Camera/ Pioneers of Dutch Nature Photography
Nederlands Fotomuseum
21/05/2016- 04/09/2016




In the footsteps of the pioneers
To this day, nature has remained a prevalent and popular subject in photography, which is why the Nederlands
Fotomuseum will also be dedicating a small part of the exhibition to contemporary photography. In this
exhibition, the museum will not be presenting nature photography in the literal sense of the word, but will show
the work of artists and photographers that reflects on how we interact with nature. The exhibition will display
recent work by Kim Boske (1978), Charlotte Dumas (1977), Anne Geene (1983), Erik Kessels (1966), and Luuk
Wilmering (1957).

Photography Extended III
Museum Het Vlakhof, Nijmegen
14/02/2016- 08/05/2016




Voor de derde keer toont Museum Het Valkhof in Nijmegen het werk van een aantal Nederlandse fotografen die zich bezighouden met geënsceneerde fotografie. Twaalf fotografen laten recent werk zien, dat veelal voor het eerst aan publiek getoond wordt. De expositie, die deze keer is samengesteld door gastcurator Nelly Voorhuis, geeft met meer dan 70 fotobeelden een kleurrijk overzicht van de diversiteit van het werk van kunstenaars die zich met deze vorm van fotografie bezighouden. Fotograaf Ruud van Empel is de initiator van deze reeks tentoonstellingen.
In totaal zal werk van 12 kunstenaars te zien zijn: Ruth van Beek, Kim Boske, Popel Coumou, Femke Dekkers, Scarlett Hooft Graafland, Csilla Klenyánszki, Juul Kraijer, Diana Scherer, Marleen Sleeuwits, Isabelle Wenzel, Manon Wertenbroek en Jacquie Maria Wessels.

All my futures and pasts
Aando fine art, Berlin
24/10/2015- 04/12/2015




AANDO FINE ART is pleased to present the second solo show of Dutch artist Kim BOSKE in Berlin. BOSKE's botanical imagery conveys the expressive qualities of depth and motion through merging realities. Time becomes an apparent and essential question to in her work through emerging discrepancies in each layer. In addition to her nature-based photographic works, All my futures and pasts includes new photo and video works inspired by 17th century Dutch still-life paintings.

Originally photographs, BOSKE layers and animates these images, creating a video work. From video she dissolves 30 video-stills, bringing the subject back to its media origin: photography. Through this process, she is both decoding and reanimating the stiff moments of still-life artwork. The artist has developed her way of working with multiple layer techniques by adding various communication devices such as books, photography, and video.




Unseen Photo Fair Amsterdam
Westergasfabriek
18/09/2015- 20/09/2015



During the Unseen Photo Fair my new work Untitled ( B/W ) will be presented by Aando Fine Art ( Stand 26).
One of my other new works Snow will be available as a special edition at the Unseen Collection.

Portraits of Nature
Museum de Buitenplaats
12/09/2015- 06/12/2015



My work will be on show together with work from Nobuyuki Kobayashi and Hiroyuki Masuyama.
more info:

Art Busan 2015
International art fair Korea
05/06/2015- 08/06/2015



Aando Fine Art and Park Ryu Sook Gallery will present a selection of my works including my new work "Snow" at Art Busan.

Still/Life - Contemporary Dutch Photography
Shanghai Himalayas Museum
24/04/2015- 24/05/2015



more info

Flower Power
18/03/2015- 18/04/2015
Choi Jeong Hwa, Kim Boske, Park Jong Pil, Nathalia Edenmont, Kim Chong Hak, Koo Sung Soo, Bill Beckley
Park Ryu Sook Gallery, Seoul KR



more info

Out There 2
05/02/2015- 08/03/2015
Video art, digital media& Photography figuring landscapes.
Kim Boske (NL), Stephan Keppel (NL), Michael Najjar (DE), Driessen & Verstappen (NL), Hiraki Sawa (JP)
Wilhelminapier, De Rotterdam, Rotterdam NL



more info

Hunting
Flatland Gallery
25/10/2014-18/12/2014



more info

I go walking in your landscape
Museum Hilversum
27/09/2014- 07/12/2014



more info

Still/Life
Three Shadows Photography Art Centre, Beijing
31/10/2014- 30/11/2014


more info